There's a bunch of stuff going on this spring. First, Deborah and I moved. With our cat, Petit, and our dog Sascha. We moved from Brooklyn to Manhattan. I know, that's the wrong direction, but we're innovators, and I'm already loving the location (Union Square/Gramercy) and convenience. April will be a time of nesting.
Also the group I"m with in the Pfizer building, QO Working, is expanding! We're gaining about 700 square feet of space, which now looks like this.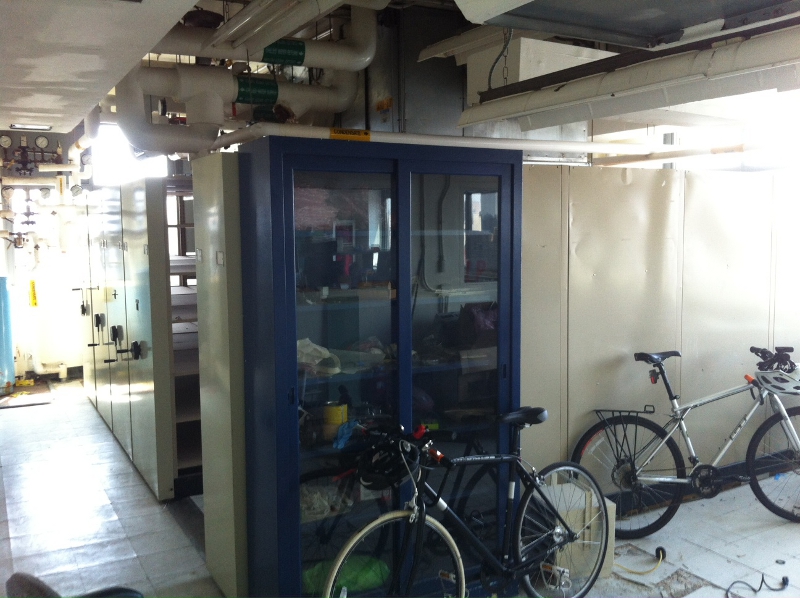 Right now it has that giant 'collapsing' shelf system. Plan is to turn it into a shared fabrication/electronics lab. I'll document the process as it develops. Likely getting a start on the demo this Friday.