It's been too damn hot to take pictures, but I went ahead and took some today to show you all. The deck is done! Well, 95% done. I still have to put in all the 'in-between' balusters on the spiral staircase to make it 'code' worthy, but it's definitely done enough to give you a tour. Come on outside!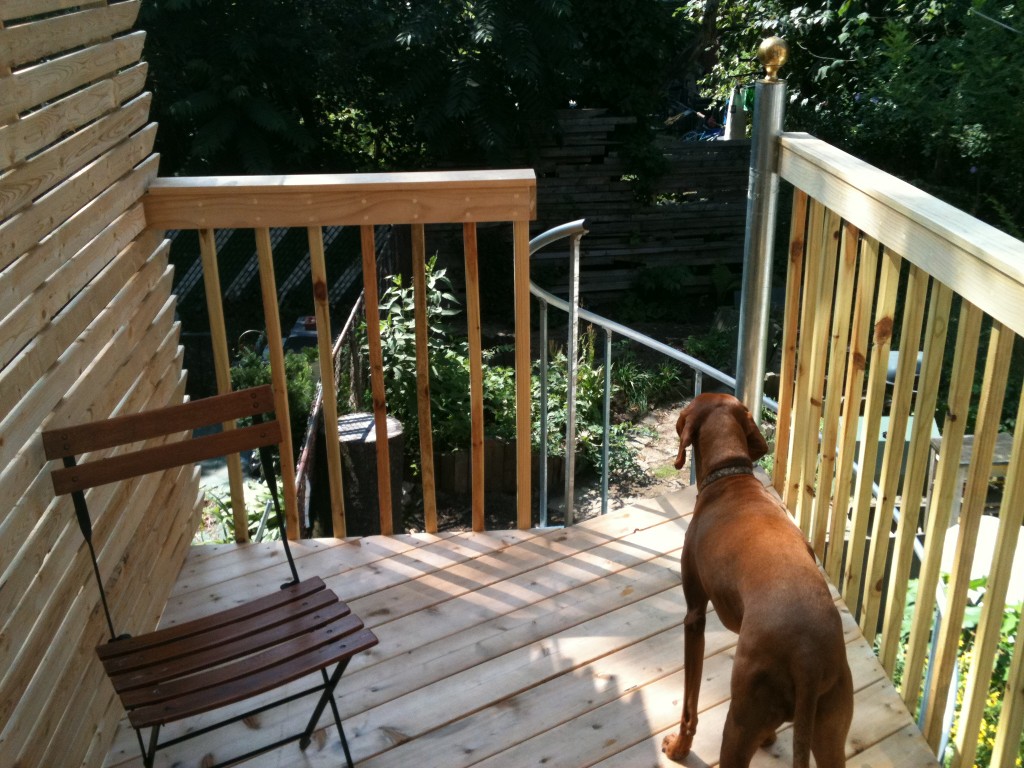 We have a couple of chairs, but we need a bistro table to make it real nice.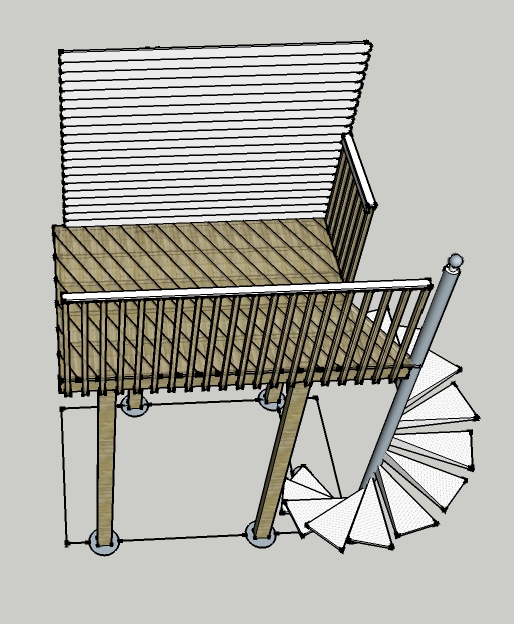 This is the drawing that I made a while back in Google Sketchup (awesome program!) Let's see how it compares to the real thing.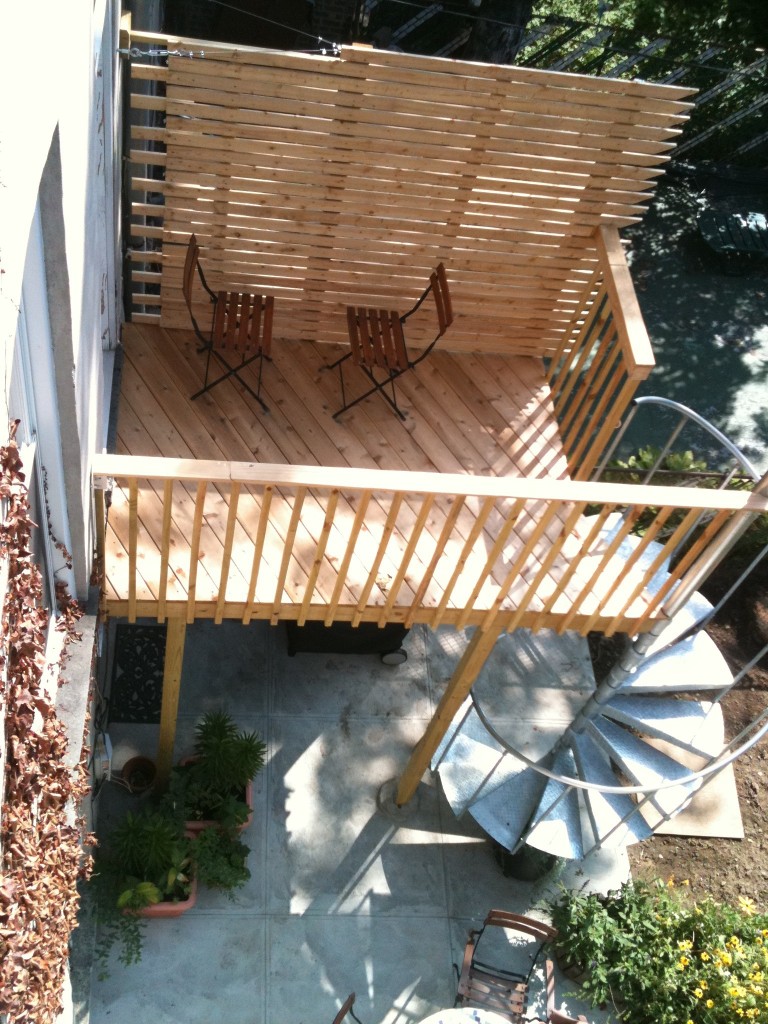 Minus the spiral staircase railing, it's pretty much like the drawing! if i do say so myself.
Now, the details. The deck is attached to the 'world' at its base, with the 4 4×4 posts, and also at the house. Under the deck there is a structure made of 2×6 studs, and the one against the house is bolted in. Even with these attachements and the having the spiral staircase installed, the deck had a bit of a wobble. An undeisreable wobble, if you will. So, I fixed it with some cables.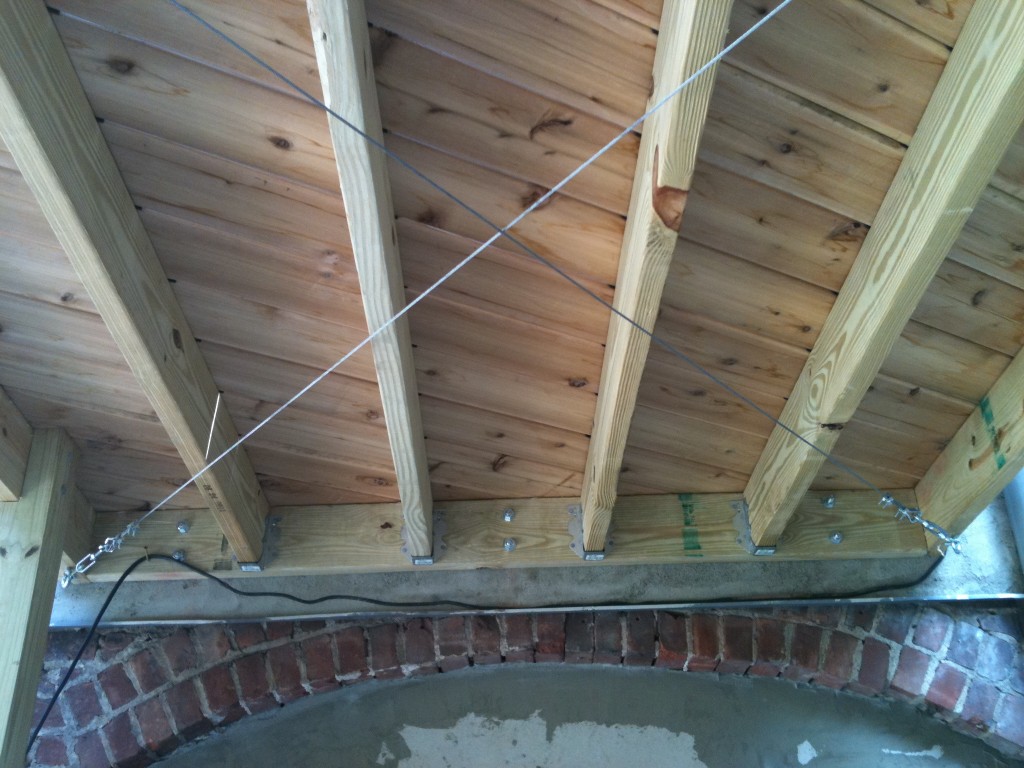 There are two cables that run diagonally across the underside of the deck. They keep everything nice and tight! There was one other undesireable wobble, this time with the fence. I put the fence there because my neighbors windows are very close. That's brownstone livin'. To maintain sanity for both of us, I put in the fence, but it wasn't attached to much of anything and seemed to be a bit of a hazard… cables to the rescue!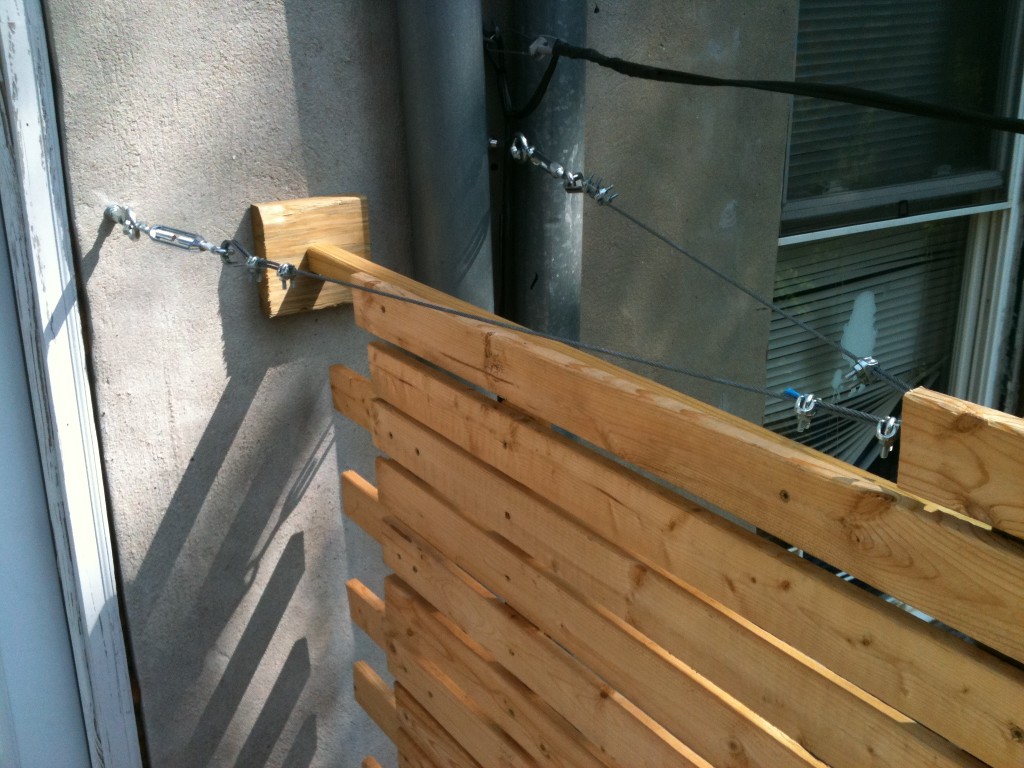 the two triangular cables are pulling the vertical support of the fence against a 2×2, and then against the house. The piece of 2×6 there is to help distribute the load. Now the fence is nice and solid. Come on over and dance on the deck!
Here's some other pics I got today. One from the backyard.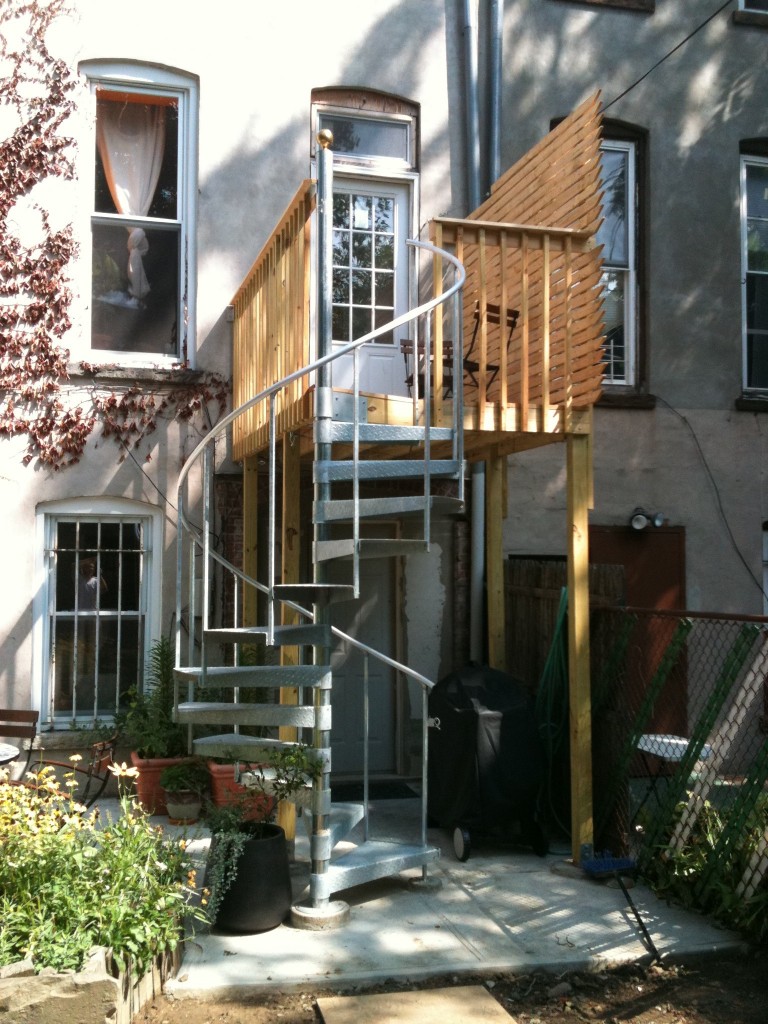 and we put a honeysuckle fine underneath in the hopes that it will like the spiral staircase!