Got the first two piers up and marked for cutting.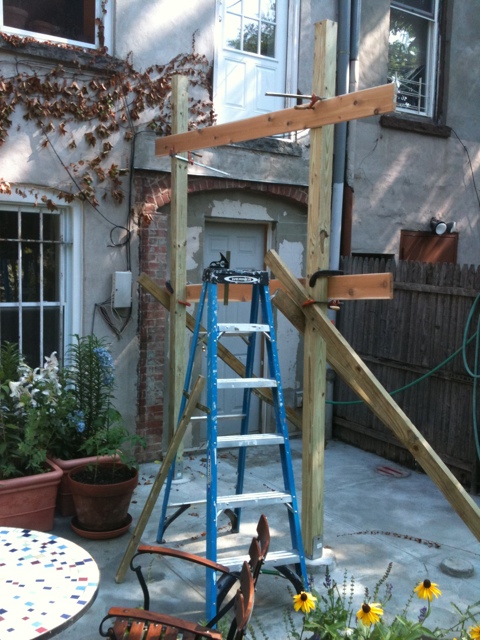 Two posts closer to vanquishing the porch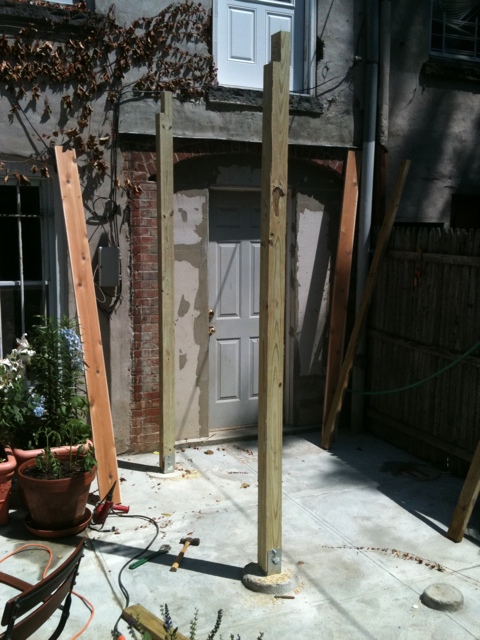 Ready to drill and bolt in the header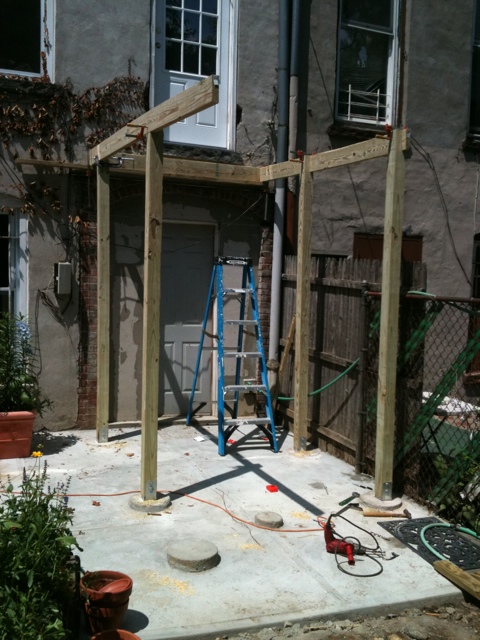 Got on a roll and nailed in the joists. I have to triangulate twice, then I'm done for the day.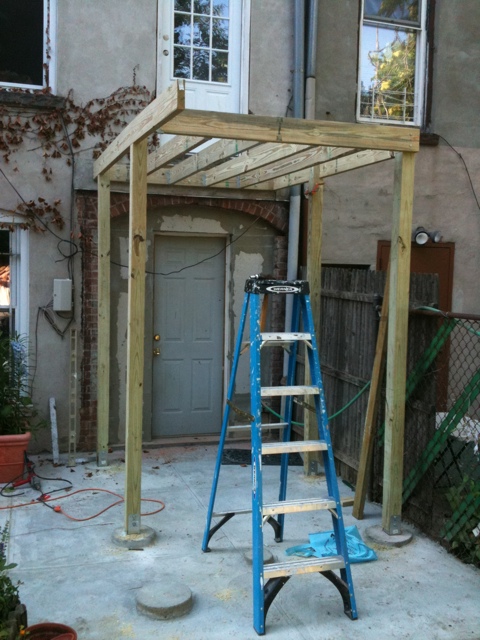 Here's a pic from the doorway upstairs. It's going to be spatious. I put a triangular piece in with just screws. It dudna do a bit a gud. I think once the decking goes on, it will tighten up. Even so, if there is a wobble, I can put some cables underneath to tighten it up like a drum.